Military Appreciation

Twenty Two Veterans take their own life every day!
According to the Department of Affairs, over twenty veterans take their own lives every day. To help, we are honoring Military Appreciation Month by bringing awareness to two very special organizations here in the Central Savannah River Area by donating $22 for every vehicle sold to ForcesUnited.
When a customer buys a vehicle (new or used ) they are helping to fight against the struggle our vets and active military face every day.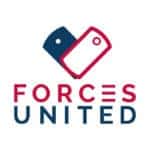 ForcesUnited, formerly the Augusta Warrior Project, is the only local non-profit organization of its kind that brings together all the necessary resources to help local Warriors – wounded or not – and their Families. We take a comprehensive focus to overcoming the challenges our local Warriors and their Families face.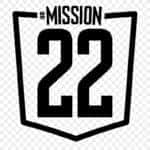 Mission 22 is a non-profit who combats the ever-rising veteran suicide rate. Every day, more than twenty veterans are lost to suicide. Mission 22 wants to bring that number to zero. It does this with three main programs; veteran treatment programs, memorials and national awareness. Mission 22 provides treatment programs to veterans for Post-Traumatic Stress, Traumatic Brain Injury and other issues they might be facing. It organizes events and builds memorials to create social impact and awareness for these issues. Mission 22 also has an Ambassador volunteer program for people to get involved as well. Ambassadors educate the public on veteran issues, help get veterans into Mission 22 treatment programs and create resources in their communities. Through these three programs, it enables a push for the betterment of our nation's heroes and stands united in the war against veteran suicide.
Elderheart Inc. is the 501C3 behind Mission 22. Its Board of Directors is comprised of Special Forces operators Magnus Johnson, and Mike Kissel and Infantryman Brad Hubbard. Because of their personal battles with PTSD and TBI they have made it their mission to raise awareness, enlist support, and end veteran suicide in America.