Towing Capacity Guides

Whether you're in the market for a truck or SUV in the Graniteville, Aiken, or Augusta area, knowing the strength each vehicle provides is important. And while this is typically measured by engine specs like horsepower and torque, it can also be determined by towing capacity.
Towing is important for both work and play, and can be a huge deciding factor in which vehicle you'll choose as your own. This is why Bob Richards Chrysler Dodge Jeep Ram has created this page dedicated to all things towing. Here, you'll find links to articles discussing the towing capability of our most popular models. To learn more, keep reading.
Jeep Cherokee Towing Capacity
Jeep Grand Cherokee Towing Capacity
Jeep Wrangler Towing Capacity
Ram 1500 Towing Capacity
What You'll Find in Our Towing Capacity Guides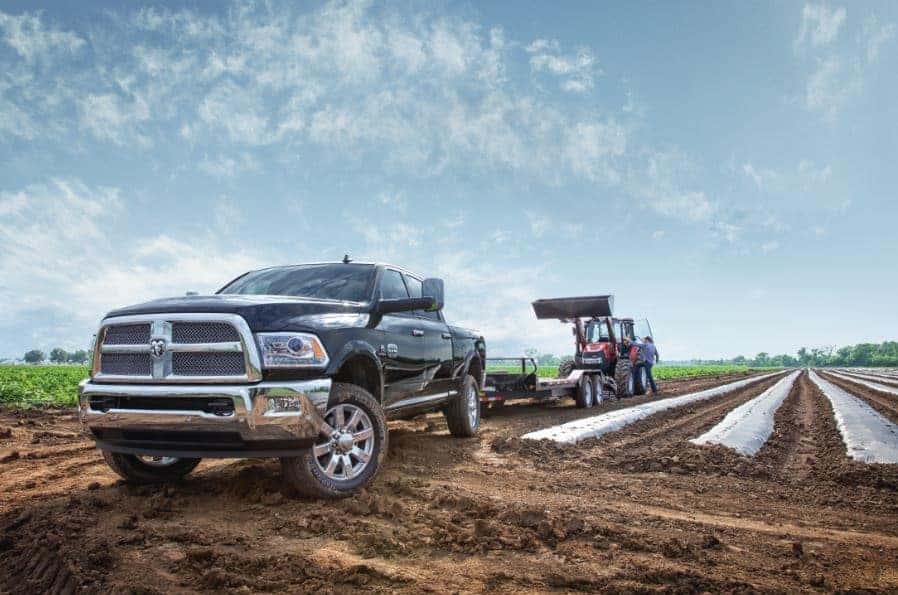 In our high-quality towing capability articles, you will learn about how much your favorite models can tow—it's as easy as that. When you click on the link that features the vehicle you want to learn about, you'll find a piece that is easy (and fun) to read that discusses how much it can haul. But that's not it.
Also in these articles, you'll discover more about what makes that impressive towing aptitude possible, as well as any special features the vehicle has that helps it along. Best of all, everything is written free of high-tech vehicle jargon, so everyone can get the gist easily.
How Our Towing Guides Will Help You
In a sea of able-bodied vehicles, how do you know which one is right for you? With our towing capacity articles, that's how! Once you learn about how much the models on your short-list can tow, you can find a few that meet your needs, narrowing your choices down even further.
Additionally, they will also help prepare you for when it's time to schedule a test drive. Knowing the kind of power you will have under the hood will help the first time you're behind the wheel. Plus, checking out all the towing features will be quick, now that you know all about them!
Ultimately, they will make your time at the dealership streamlined, allowing you to get behind the wheel quicker.
Start Your Towing Capacity Research Now
Now that you know all about our towing capacity articles, it's time to jump in and start clicking those links. If you have any questions or are ready to schedule a test drive in the Graniteville, Aiken, and Augusta areas, contact Bob Richards Chrysler Dodge Jeep Ram today! Our team is always happy to assist in your vehicle-buying journey.